Cultural Heritage Meets Digital Revolution
Dabketna, an academy dedicated to preserving Lebanon's traditional dabke dance, sought to navigate the complexities of the digital realm and enhance its online presence. In the face of mixed messaging and competition from a leader's personal popularity, the academy turned to Keemya for strategic digital elevation.
About Dabketna – Traditional Dance Academy
Dabketna stands as a beacon of Lebanese culture, devoted to the art of dabke dance. Yet, their digital narrative was convoluted, overshadowed by a leader's influential personal page, resulting in a diluted and fragmented online presence.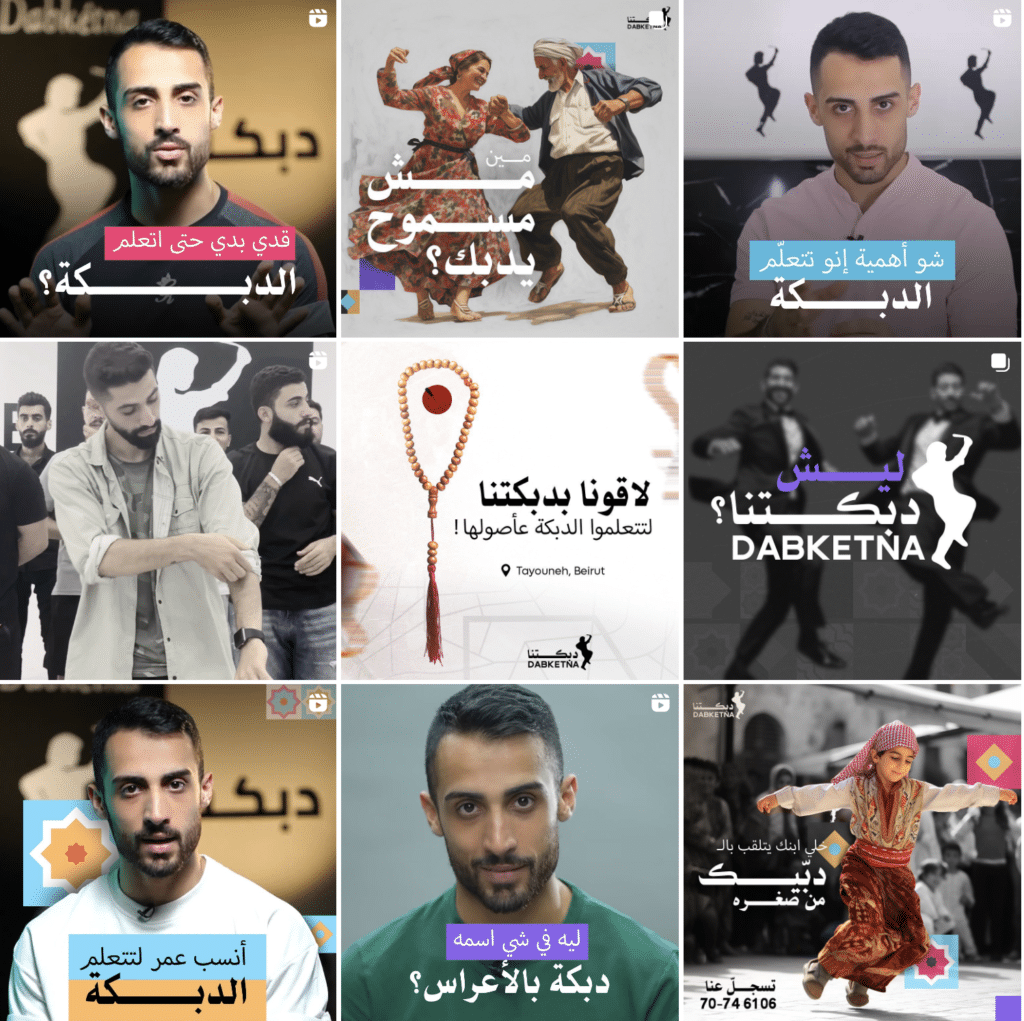 The conundrum for Dabketna was two-fold: devising an impactful content strategy and transitioning the spotlight from a personal brand to the academy's official digital platforms. The fragmented digital presence required strategic reorganization to enhance the academy's visibility and appeal.
Keemya's creative and strategic initiatives led to remarkable growth for Dabketna:
A follower base that magnified from 9,000 to 50,000 within a single month, demonstrating the magnetic appeal of the content.
An uptick in academy enrollments signifying the enhanced engagement and reach.
Organic transactions increased
Organic conversion rate improved
Increase new users from organic traffic
Esteemed digital marketing solutions
Keemya devised a multi-tiered strategy to revamp Dabketna's online narrative.
Content Repurposing: Streamlining the digital narrative by transitioning compelling content from the leader's personal page to Dabketna's official page.
Viral Marketing: Leveraging the leader's influence to craft a viral reel that significantly boosted the academy's digital following.
Brand Identity Development: Creating a distinctive brand identity for Dabketna that echoed its cultural ethos.
YouTube Channel Creation: Expanding Dabketna's digital footprint by establishing a YouTube channel to capture a broader audience.
For Zara, we put together a robust digital strategy that includes: